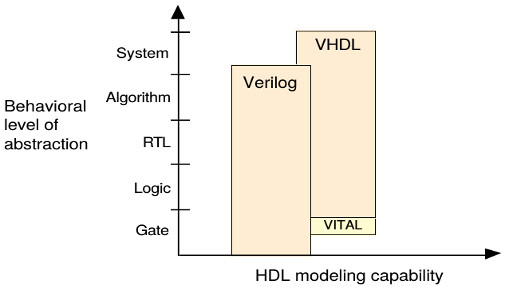 A hardware description language (HDL) is a specialized computer language used to program the structure, design and operation of electronic circuits, and most commonly, digital logic circuits.
VHDL and Verilog are now two industry standard hardware description languages.
The complexity of ASIC and FPGA designs has meant an increase in the number of specialist design consultants with specific tools and with their own libraries of macro and mega cells written in either VHDL or Verilog.
As a result, it is important that designers know both VHDL and Verilog and that EDA tools vendors provide tools that provide an environment allowing both
languages to be used in unison. For example, a designer might have a model of a PCI bus interface written in VHDL, but wants to use it in a design with macros written in Verilog.
---
The structure of the course is categorized into four sections.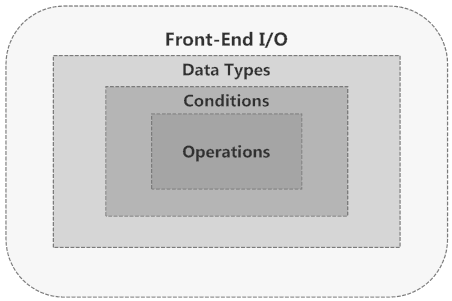 Front-End (I/O) Interfaces
The Front-End (I/O) Interface is used to transfer data to the system. It acts as a window to receive and transfer data.
Data Types
The data types define how the input can be handled and processes using different variables.
Conditions
Conditions are applied to the input data types to get appropriate results.
Operations
The operations are applied to the variables at specific time based on input conditions.
Operations and Conditions are mentioned in this post for VHDL and Verilog languages.
---
System Examples
VHDL and Verilog Operators
Verilog :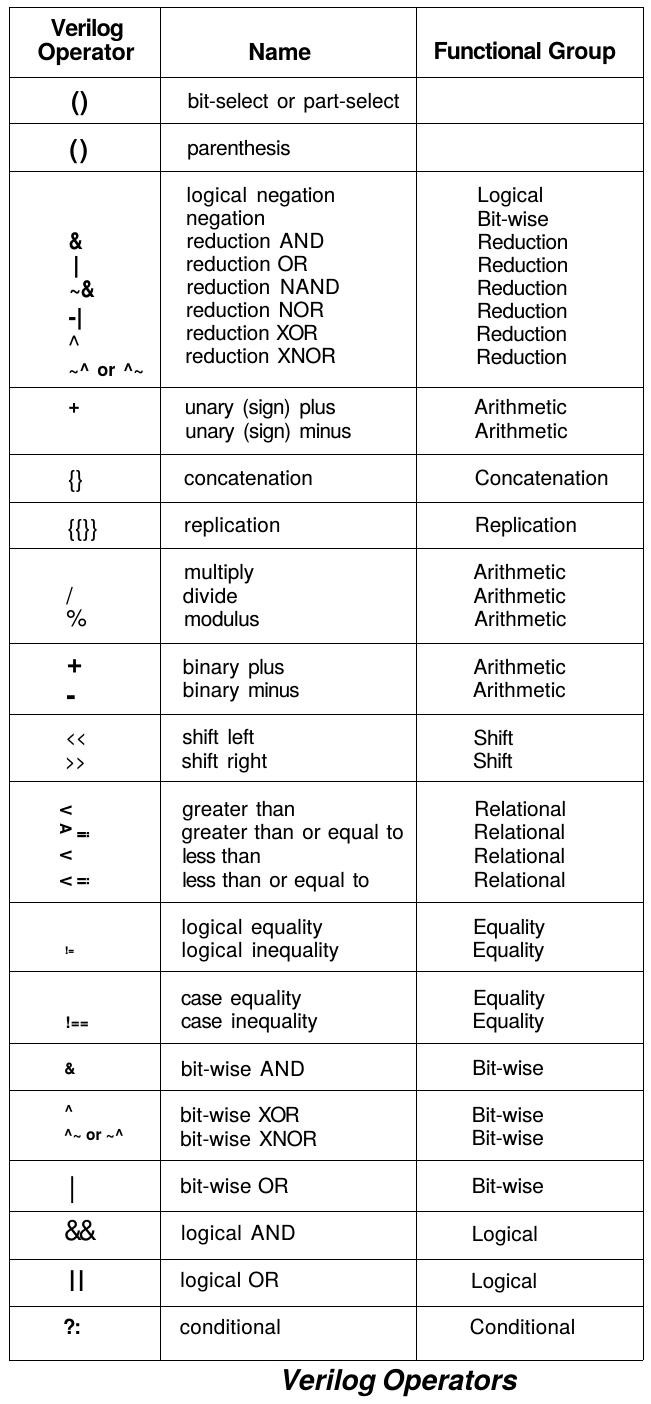 VHDL Operators :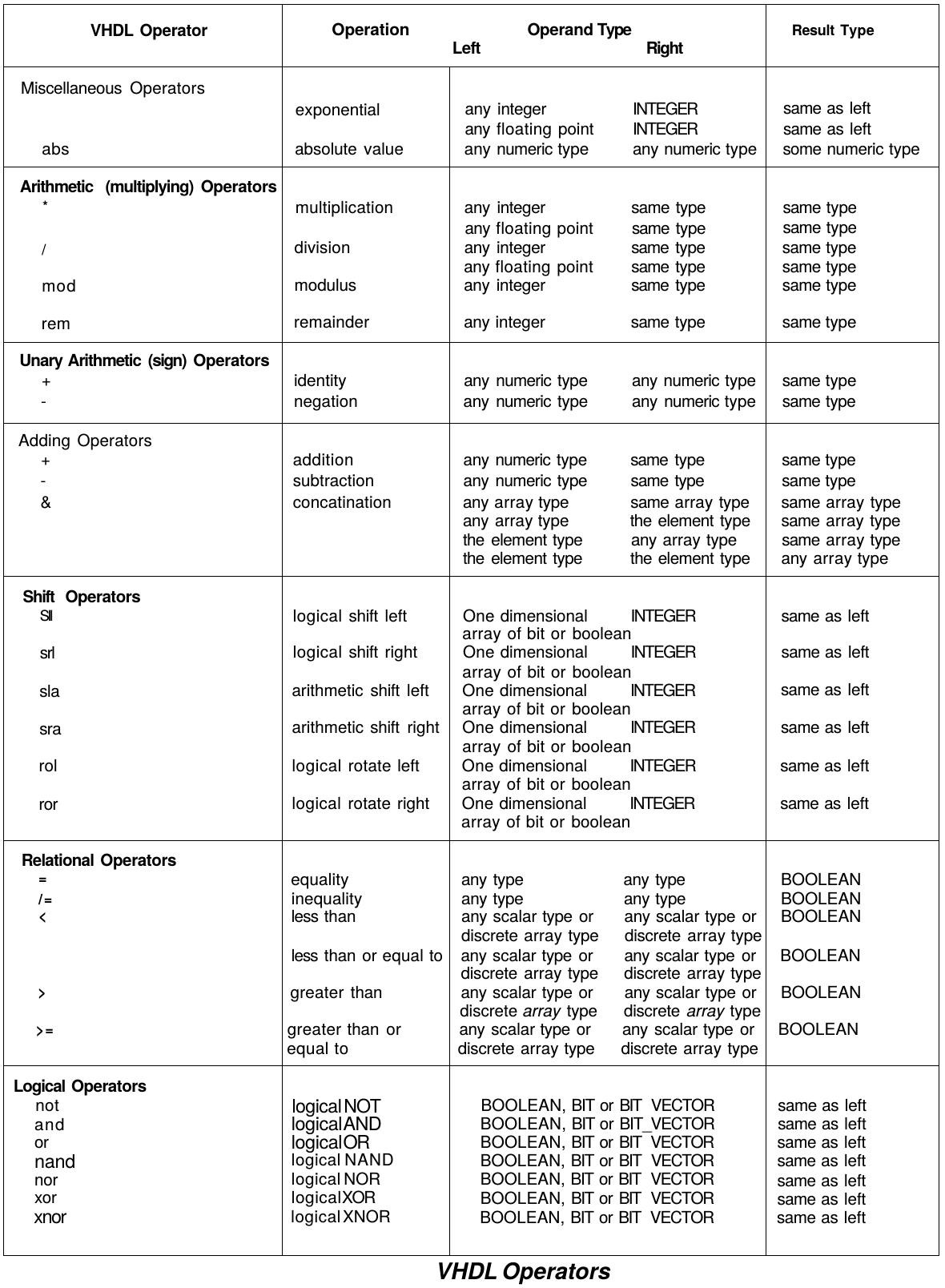 VHDL Verilog Operations :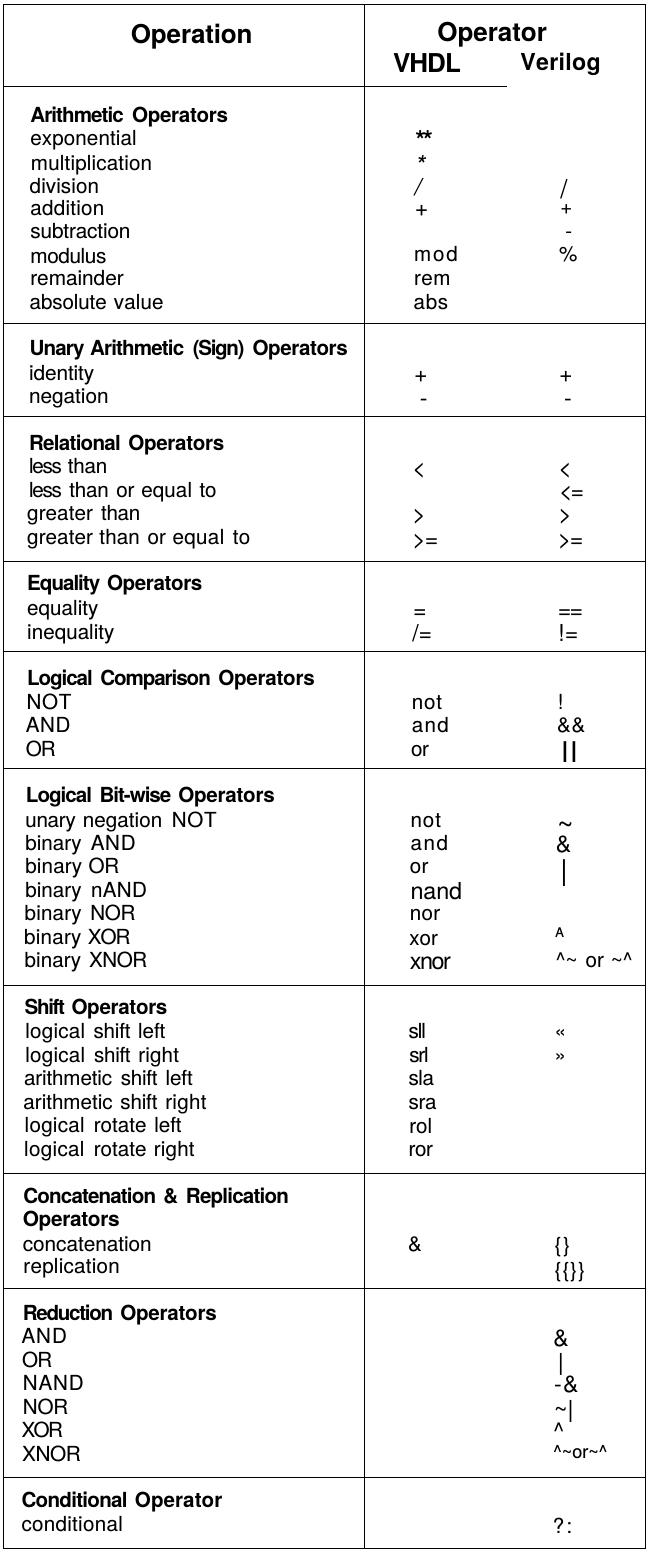 Arithmetic :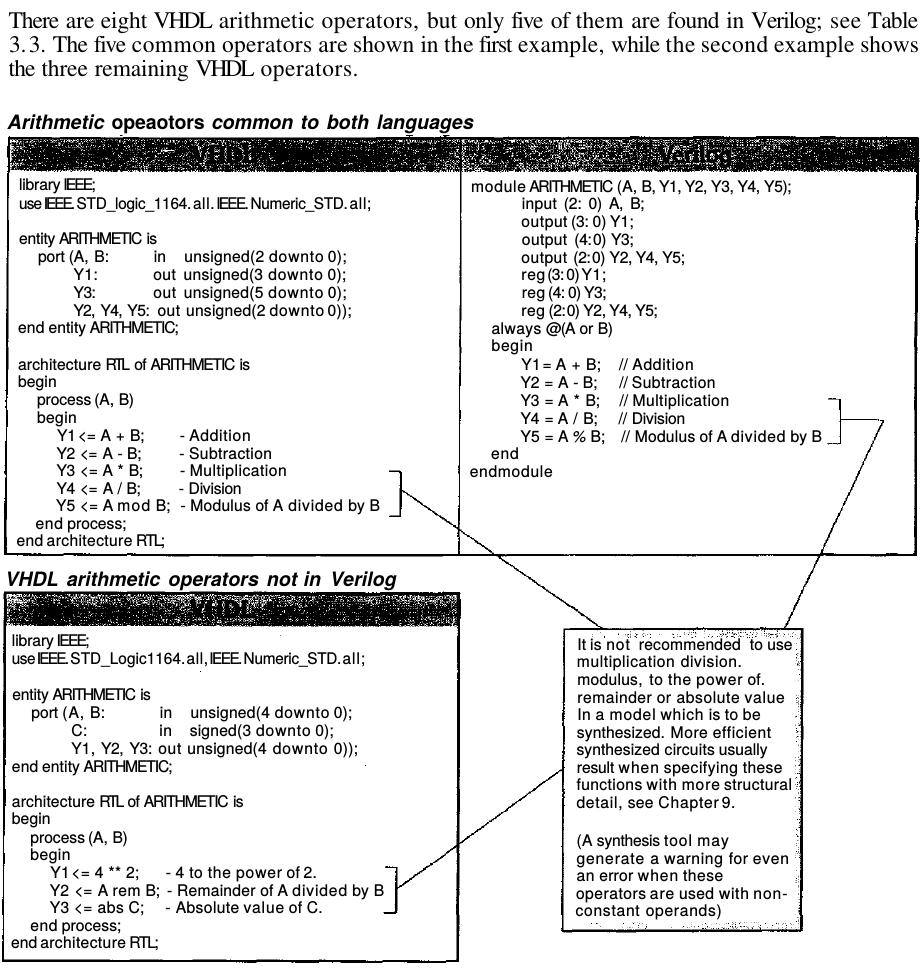 Bit Wise Logical :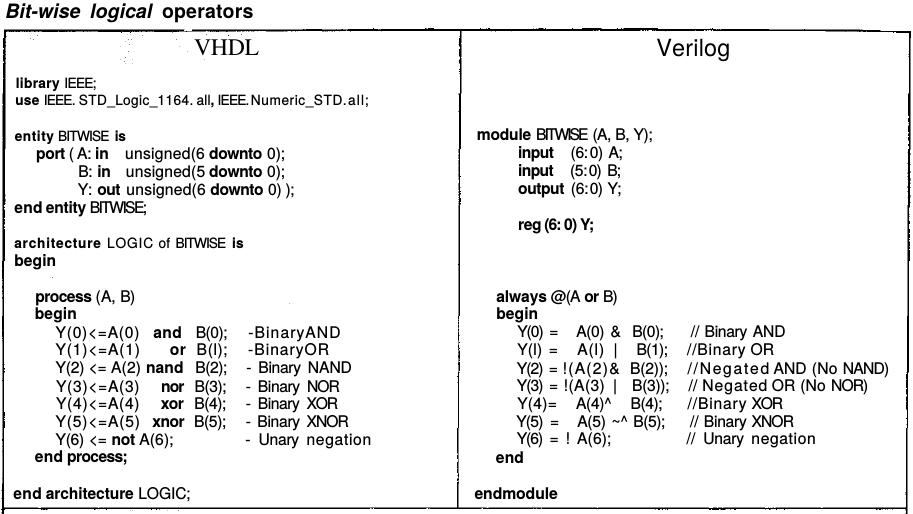 Concatenation :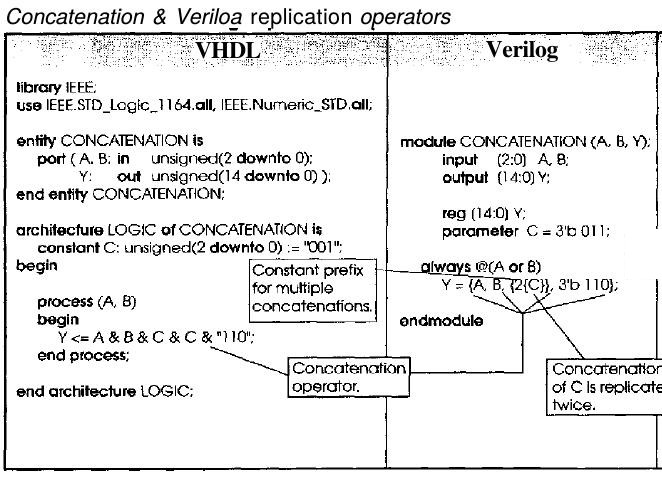 Conditional :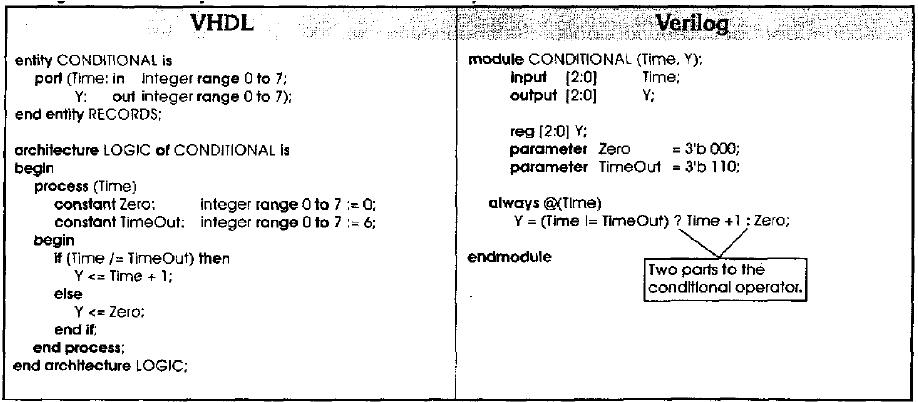 Equality :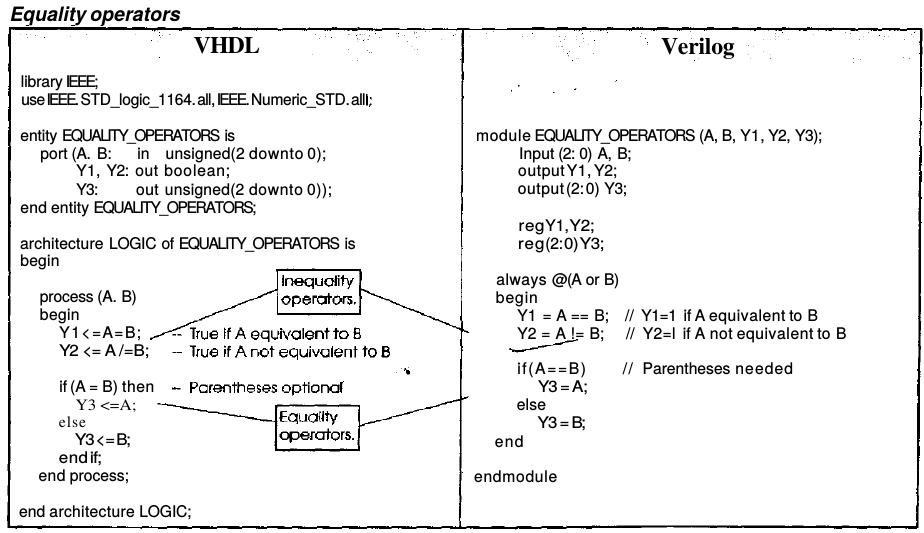 Logical :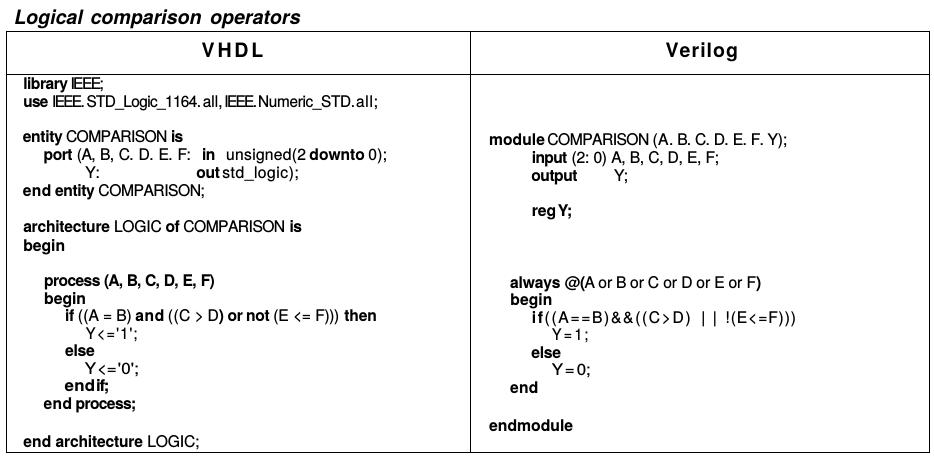 Reduction :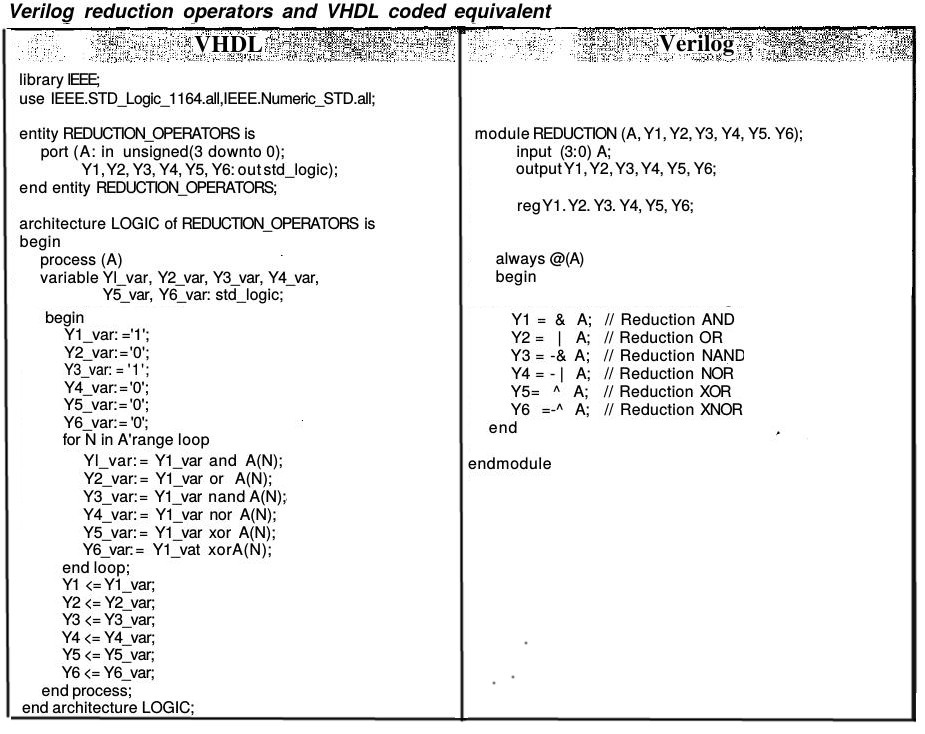 Relation :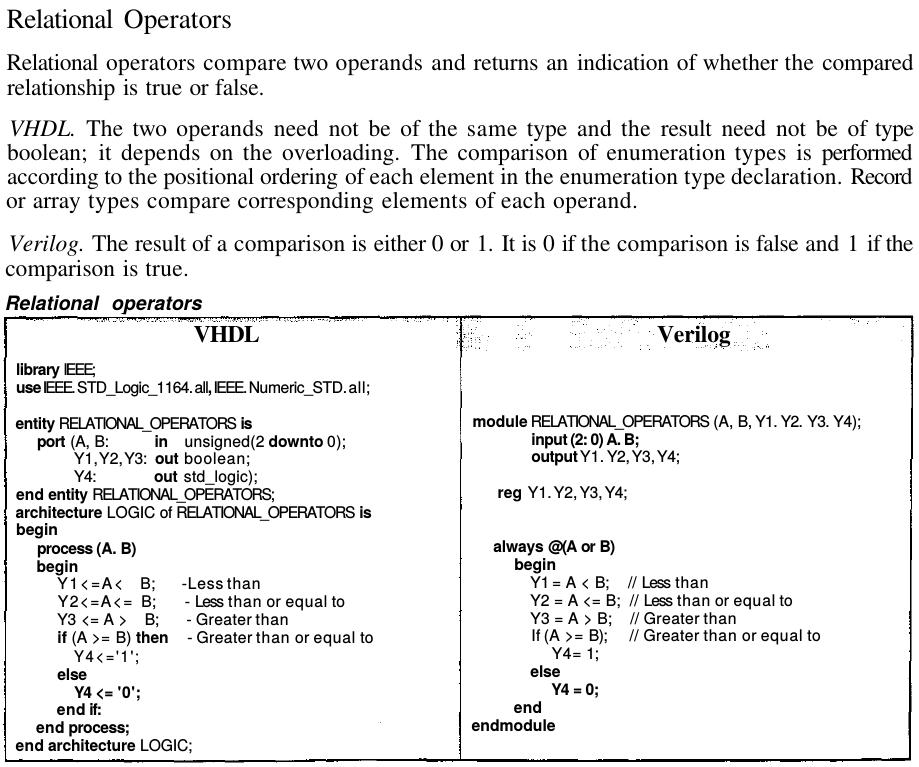 Shift :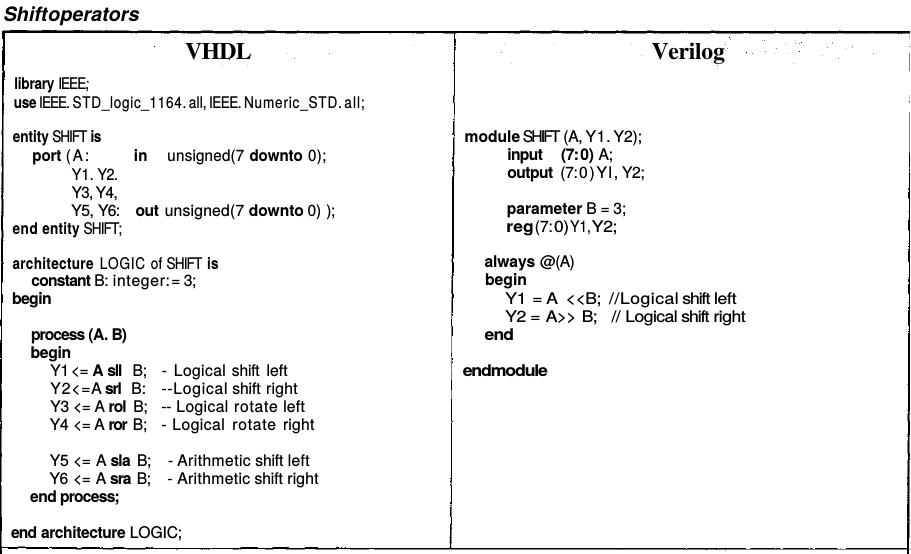 Sign :